The Most Popular Baguio Schools
University of the Philippines (UP) Baguio

is the seventh constituent university of the UP System, with full autonomous status,

Courses Offered:

Biology, Mathematics, Physics, Fine Arts, Communication, Social Sciences (major in Economics or Social Anthropology and minor  in History, Philosophy, Political Science, Psychology.

©2012. All Rights Reserved. GoBaguio! Your Complete Guide to Baguio City, Philippines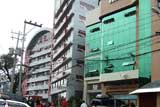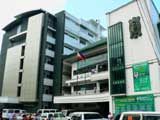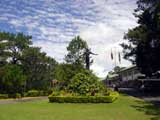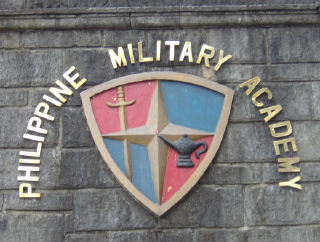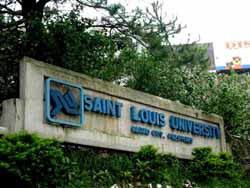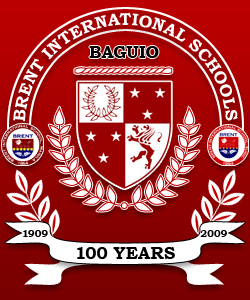 Student Population & Campus Size:

About 2,000 students only in a large campus set on a hill filled with trees and a low-rise  buildings, including a ladies dormitory.

Location & Nearest Landmark:

Across the Baguio Convention Center (which used to be the UP Baguio Track Oval).

Admissions:

Classified as a public school, with stringent entrance policies with students having to pass  the UP College Aptitude Test (UPCAT).

is the training school for the officers of the Armed Forces of the Philippines, and since 1993 has accepted females into their program. 1905, an Officer's school of the Philippine Constabulary was established Intramuros in Manila. In 1908, the school was relocated to Baguio City, initially at Camp Henry T Allen, and subsequently at Teacher's Camp, in 1947 PMA moved to its present site at Fort del Pilar in Loakan, some 10 kilometers from the Central Business District.

Courses Offered:

PMA is a 'Tri-Service Academy', which includes specialized, branch-of-service-specific courses in the last two years of training, thus eliminating or reducing the in-service training required to prepare fresh PMA graduates for  their specific branch of service.

Student Population & Campus Size:

No information found.

Location & Nearest Landmark:

PMA is the landmark

Admissions:

Entrance exam and physical exam

Saint Louis University (SLU)

From the one-room Saint Louis School for ten boys in 1911 founded by Rev Fr Séraphin Devesse, CICM, SLU is now said to be the largest university north of Manila, Philippines.

Courses Offered:

Accountancy and Commerce, Education, Engineering and Architecture, Human Sciences, Information and Computing Sciences, Law, Medicine, Natural Sciences and Nursing.

Student Population & Campus Size:

About 22,000 university students in its six- hectare campus with more than 30 buildings

Location & Nearest Landmark:

Baguio City Market. Session Road

University of Baguio (UB)

Privately owned, and founded by Fernando Bautista, UB attracts a lot of students through its open admission policy with no entrance exams required.

Courses:

Commerce, Criminology, Dentistry, Education, Engineering, Hotel and Restaurant Management, Information and Communications Technology, Law, Medical Technology, Liberal Arts, Nursing, Physical Therapy and Optometry.

Student Population & Campus Size:

About 20,000 students in 13 buildings, large and small, in a compound

Location & Nearest Landmark:

General Luna and Assumption Roads off Session road.

University of the Cordilleras (UC)

Founded by Benjamin Salvosa after WWII as Baguio Colleges (1946-1967), it was incorpora-ted into Baguio Colleges Foundation in 1967, and finally renamed as such when it received full university status in 2003. UC boasts of two Philippine Bar topnotchers just eight  years apart. 

Courses Offered:

Commerce, Criminology, Engineering, Architecture, Information Technology, Law, Nursing, Education

Student Population & Campus SIze:

A private school, it houses about 13,000 to 14,000 students in a 9-storey building complex plus a campus extension on Legarda Road

Location & Nearest Landmark:

at the corner of Harrison and Gov Pack roads near Burnham Park

Brent School

One of the oldest international schools in the Philippines, with students from Grades 1-12, in a spacious, secure and beautiful campus on Brent Road, complete with dormitories, a gym, track ovals and ball fields.

This day and boarding school features "a curriculum and academic program shared with other Brent Schools and of the International Baccalaureate (IB) program. Modern science and computer laboratories and an experiential and interactive English as a Second Language (ESL) Program, balanced by an active sports, music, drama, and arts program in the Philippine and Western traditions."

Did you enjoy this page and find it useful?