Baguio's Beautiful Parks & Gardens
Baguio's Beautiful Parks & Gardens
Baguio is probably the city in the Philippines with the most public parks & pocket gardens with plant and flower varieties found nowhere else in the country, and where visitors and residents alike can relax, play, picnic and enjoy the great outdoors.

Plus each barangay (smallest political unit) has its own garden for the benefit of the neighborhood and passersby.

Here is a quick list of the larger and more popular Baguio parks for you. Please check this free interactive
Baguio map
for their locations.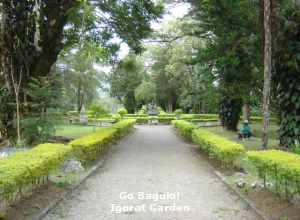 A Little About

Baguio's Wild Sunflowers

One of the greatest joys of living in Baguio would be to putter around one's garden and watch beautiful flowers grow. It is a city where wild sunflowers, poinsettias and bougainvillea abound without much effort.

Wild sunflowers are always a welcome sight as they signal to the residents the end of the Philippines' wet season, usually in the month of October (November at the latest). They dot the hillsides with their faces following the movement of the sun.

The picking of these wildflowers is prohibited.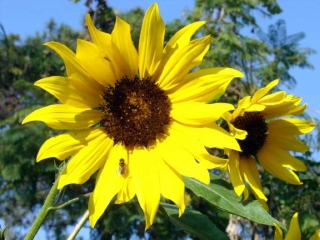 These mini parks are maintained year-round and compete at the annual
Panagbenga
(Baguio Flower Festival) landscaping competitions.
Japanese Garden

Sunshine Park

Panagbenga Park

People's Park

Igorot Garden

Rizal Park

Bell Ampitheater

The Igorot Garden at Camp John Hay is a quiet little spot that is located close to the gate that is closer to Baguio Country Club that the locals call the 2nd gate.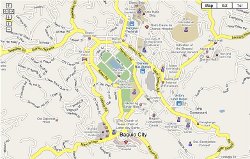 ©2012. All Rights Reserved. GoBaguio! Your Complete Guide to Baguio City, Philippines