An Overview of
Baguio Real Estate:
Buying a house in Baguio City is easy.  Buying a good house in can be pretty hard.

Baguio
is a city in the Philippines designed by the Americans in the early 1900s for about 30,000 inhabitants only.
The city currently has about 300,000 residents occupying a land area of just 57.49 square kilometers so real estate here has become pretty much a seller's market as there

are very few good areas to choose from. Even if water distribution and basic city services seem to have not been able to keep up with the population growth, Baguio real estate is still very much in demand. It just goes to show that Baguio has always been considered a very attractive place to live in.

Reasonably large, flat tracts of land in the City of

Pines are hard to come by. A lot of the residential

and commercial areas are clustered into tight neighborhoods.

Because of the influx of migrants from the lowlands, transient students, and foreign nationals, (a majority of whom are Koreans studying in what they term an "
English Academy
") the
Baguio resident population
has increased considerably, and most houses have either been rented or bought in recent months.
And here we are not talking peak periods when the City of Pines enjoys the visits of tourists and out-of-town guests, just a regular weekday!

Baguio is hilly. Those houses erected on hilly terrain that survived the 1990 earthquake undamaged because they are structurally sound actually increased in value afterwards.

Many new houses built since 1990 have not yet passed the "earthquake-test." Most houses are three-storey high with the foundation base at the bottom of the hill and the main floor on top of the hill by the road.

Water. Many areas in Baguio have scheduled water "service" or rely solely on private water delivery businesses. While the local population has been steadily growing in size, basic utility services have not kept up. Thus the availability of a steady supply of water becomes a factor in determining the value of a particular piece of Baguio property.

Not all the lands are titled or have a clean title. Homesteading has been a very popular mode of acquiring land via "tax declaration" so sometimes there are overlapping titles to one piece of real property, or sometimes even none at all. Many poor folk, (and even rich ones, too) are occupying hillsides but, technically, cannot be called squatters as the land belongs to the government and not to private individuals.

There is no standard price. Since not all lots have regular cuts, prices change from property to property, even if the land area is the same. For example, I live on a flat property but the lot across mine has a steep slope so even if we're located in the same good neighborhood, the property I'm on will command a much higher price.

Pine trees grow naturally on the slopes of Baguio. Property owners may not just cut pine trees, or any other tree for that matter, without a permit.

What are the unique characteristics of Baguio Real Estate?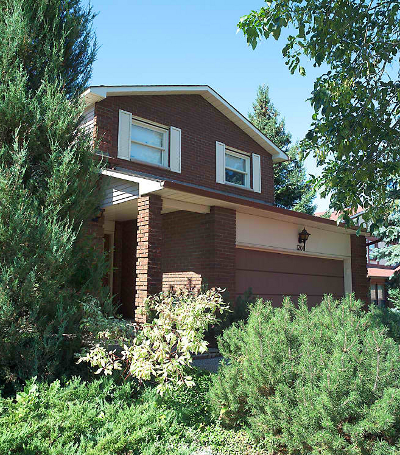 There are other factors one may want to take into consideration as far as Baguio real estate is concerned. Please see:

©2012. All Rights Reserved. GoBaguio! Your Complete Guide to Baguio City, Philippines

Did you enjoy this page and find it useful?