Baguio Real Estate:
Looking to Rent Commercial
Property or a House in Baguio City?
Session Road is the most expensive as it is the commercial center of Baguio.
Prices here are the steepest, with a lot of previous occupants of some rental properties charging the next lessees what they term "rights," which rights I cannot understand except that the latter will basically pay a lump sum to the previous occupants (but mostly for the improvements made on the property).

Residential areas are many and the price depends also on the quality of the neighborhood, which is always affected by the density of the "homesteaders" or those houses and shanties that mushroom all around a good development.

All these considerations have not deterred folks, including foreign nationals, from buying up the land in Baguio as it is a precious commodity. Demand exceeds the supply. So the other alternative is for them to rent a house or a condo.


"Baguio is being marketed in Korea as a virtual paradise

where one can live 'like a King' for just USD2,000 a month"











--
Dominique Cannon-Lee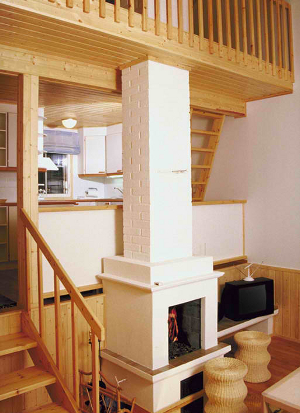 Ever since the Philippines became popular for Korean, Japanese and other Asians to learn to speak English, English academies proliferatied in Baguio City, in particular. Last I checked, there were about 40 "registered" schools with an average of 50 students each, excluding Koreans charging their countrymen for "homestay" - board and lodging while studying in the different
Baguio schools
and universities. In recent years  the prices of property
rentals
has been driven up pretty high.
To be able to house so many students because it is a lucrative business on their part, they have resorted, not only to rent the large, elegant vacation homes, but to renting all the small
hotels and inns
around the city as well.
Baguio has a few condominiums within the city

center, Europa Condo on Legarda Road and Mines View Park being one of the oldest. Then there's Baguio Townhouse, Ina Mansion, Burnhamview Condominium, pretty Innsbruck and Wright Park Place, with the recent developments being West Burnham and Albergo di Feroca. There's also the uber-posh Ayala-developed Pine Ridge Condos on Brent Road.

Green Valley, which is just 5km from the city center is a subdivision with a lot of condominium buildings in a pretty safe, controlled and clean neighborhood, which is actually hilly and on the way to Mount Santo Tomas, Baguio's highest peak.

I think I can actually count the good condos with my fingers, and last I checked, they're pretty much on full occupancy. But there are new buildings sprouting up in Baguio all the time, although, personally I choose to stay in those that survived the great earthquake that we had in 1990.


©2012. All Rights Reserved. GoBaguio! Your Complete Guide to Baguio City, Philippines

Did you enjoy this page and find it useful?