Baguio Real Estate:
Tips for Buying a House, Condo and
Other Property in Baguio City, Philippines
Why do so many folks want a house in Baguio?

Is it because the Summer Capital of the Philippines is beautiful and the lifestyle is laid-back? Because one can live a life of leisure and luxury for less? Or is it that it offers the benefits of an urban lifestyle mixed with a small town feel?

Maybe it's because
Baguio weather
is simply great compared to other places in the Philippines.
And I can go on and on and on...  After all, of all the places in the whole wide world I could have chosen to live in when I moved away from Manila, I did choose Baguio!

Steps One Should Take Before Buying Baguio Property

So you want to live here?

1. Find a good licensed real estate broker.

Buyiing or renting Baguio real estate is subject to laws of the Republic of the Philippines. Although there are many "agents" here, not all of them know property law or the code of conduct that governs the profession. Thus finding a registered real estate broker who specializes in Baguio property is of vital importance. Find some good ones in the
Baguio Business Directory
.
2. Try living in here for a whole month first and see if the lifestyle suits you.

Renting a service residence on a short to medium term basis helps you save in the long run because you will have a chance to explore your options and compare neighborhoods and prices before committing to a purchase.

3. Do your homework.

Read the trade pages, ask the locals, consult friends, check out schools for the kids, explore employment and business opportunities.

4. Compare the costs of renting and buying.

Buying involves huge capital, real property taxes, maintenance costs while renting is an expense that allows you some flexibility.

For example, I used to rent commercial space in  a restaurant row but the flavor of the place changed drastically from romantic cafes to rowdy bars frequented a frightfully young drinking crowd. Renting allowed me to transfer my operations to a better location a minimal cost.

5. Check the water supply of the property that you are planning to buy.

Here, "water is gold" and the lack of it can empty your pockets drastically. Only the areas originally developed by the Americans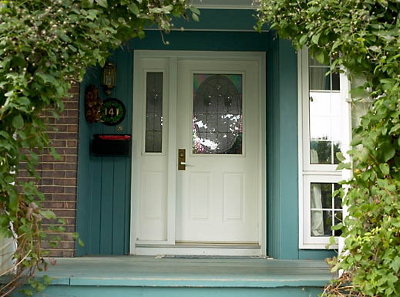 as residential areas have good water supply. Some Baguio properties may have a water source independent of the city's, i.e. deep well, and that will be a great plus for both the seller and the buyer. 

I used to rent a beautiful house with zero water supply. The water district used to fill my tank once a week and that was it. Thus my water delivery expenses exceeded the monthly rental payments even!

6. Hire a lawyer.

A realtor is usually the agent of the seller or the lessor. You will want someone to review your contracts, to give you advice on property laws. 

For example, foreign nationals are limited to a 40% ownership share of property. So the option for an alien is to rent a condo or partner up with a Filipino (in the latter case exercising very little control, or none at all, over the property). Your lawyer can also advise you on immigration laws, business & labor laws, special retirement visas and business taxes.

©2012. All Rights Reserved. GoBaguio! Your Complete Guide to Baguio City, Philippines

Did you enjoy this page and find it useful?