Alternate Routes & Detours to Baguio City
The recent opening of the SCTEX (Subic-Clark-Tarlac Expressway) coupled with a newly redesigned NLEX (North Luzon Expressway) has made land travel to Baguio City a lot easier, faster and safer.

The NLEX now has more lanes, better toll booths while the SCTEX serves to help motorists bypass several busy towns in Pampanga and almost the length of Tarlac City in Tarlac province in Luzon, Philippines.

Pampanga Detours

In case you decide not to take, or actually miss the SCTEX (Exit 85 at the NLEX) and exit the NLEX at Sta. Ines instead, you will then have two options to get to McArthur Highway:

(1) Take the classic route to Baguio City by turning right turn to Mabalacat, passing a short way through a narrow residential road and then again turning turn right to McArthur Highway.

(2) Or you can turn left and climb a flyover to the Mabalacat-Magalang-Concepcion Road, which is a longer route but has less traffic and will enter McArturhut Highway at the Concepcion-Capas Junction in Tarlac City. When you get to the end of this road, turn right at the Caltex Gas Station in Capas to get to McArthur Highway.

Using this detour will mean taking a longer circumferential road with less traffic and one will be skipping the crowded towns of Mabalacat, Bamban in Pampanga and Capas in Tarlac.

Beware of Baguio Guide Books being sold offline that copied information from this page without my permission. Most of the Travel Advisory information they copied has been rendered obsolete by the new SCTEX option!

Pangasinan Detours

In both the towns of Carmen and Villasis in Pangasinan province you may see detour signs that indicate that Baguio is to the east. They sometimes indicate "ALTERNATE ROUTE TO BAGUIO."

These detours are designed for you to only bypass Urdaneta City -- which city tends to "trap" northbound motorists traveling the national highway, and which in turn has resulted in a public clamor for a flyover to be built along the highway due to the bottleneck caused by their commercial activities along the road.

MY RECOMMENDATION? DO NOT TURN RIGHT.

Baguio City is straight ahead to the north and definitelty not to the east. You may avoid the traffic caused by heavy congestion of vehicles and pedestrians in Urdaneta City, you may avoid the traffic caused by their local traffic management that usually gives priority to those crossing the main highway from East-West (Asingan-Dagupan) thus causing huge delays for those going on the North-South route toward the City of Pines, but:

Using this detour one ends up only in Binalonan, the town right after Urdaneta City.

Many who have passed this detour have gotten lost for hours and hours -- due to the inadequacy of directional road signs -- and have actually ended up in Nueva Ecija -- that's on the eastern side of Luzon island already -- and have had trouble getting back to McArthur Highway.

Pass through this detour only of you are not in too much of a hurry to get to Baguio City and want to see some rice fields during the day. Should you choose to use this route, always keep an eye out for road signs that will lead you back to McArthur Highway.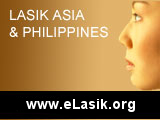 NOTE:

Knowing about these routes and detours may come in handy in case you have a  reason to visiting the towns in Pampanga and Pangasinan along these routes or if, for some strange reason, the main highways (NLEX, SCTEX, MacArthur) become clogged or impassable.

My suggestion is to print out this page and bring it along on your trip -- just in case!.

©2012. All Rights Reserved. GoBaguio! Your Complete Guide to Baguio City, Philippines

Did you enjoy this page and find it useful?