Ukay Ukay in Baguio City
Long before SM City Baguio was erected on Luneta Hill (where  grand old Pines Hotel used to stand), Camp John Hay office workers invited me one day to go to "SM!"
Knowing then that there was no such mall in the City of Pines at that time, I went along anyway and, to my surprise, they took me to a street behind the old Bayanihan Hotel n the Central Business District iwhere second hand clothes were for sale.

For that was what SM stood for in Baguio City in the early 1990s -- Segunda

Mano, a Spanish phrase meaning "second hand"), instead of the initials of a popular string of malls in the Philippines: SM, which was originally named Shoe Mart. But not all the items for sale at our SM was used clothing: there were leather briefcases, and my companion was able to buy a 'Brand New With Tag' imported blouse from Hong Kong.

Then the locals started calling it the Wagwagan, which meant 'to shake' because they would shake the dust off used goods and then, finally, Ukay-ukay -- 'to dig,' because folks would dig into a pile of clothes for that hidden gem of a find!.

The cheapest and most exciting is really the one at Hilltop, behind the Baguio City Market. At 6:00 o'clock in the morning, at 12:00 noon, and finally at 6:00 o'clock in the late afternoon, hawkers will spread out the used clothing and bags by the road. These sell at about Php10.00 - Php50.00 each. A lot of office workers are able to assemble their wardrobes this way.

'Bayanihan' is a pretty old hotel building to the northwest of Burnham Park that has found a new lease on life as the site of  the cheapest ukay-ukay stalls. Navigating the maze of stores on different levels isn't easy, but the prices here are much lower than those found on Session Road. Stalls here close at around 6:00 or 7:00 p.m.

"Skyworld' used to be one of Baguio's 'pre-earthquake' shopping centers with a prime location at the corner of Session Road and Calderon Street. The shops here sell the best items -- and the sellers know their value -- so if you are looking for premium designer brands, this is the place to go, because they are still cheaper than the 'vintage' offerings on Ebay. Like in Bayanihan, stalls close by sunset.

Harrison Road and the side streets between it and Session Road have a many small shopping areas selling ukay-ukay, and what's interesting about these shops is that they sell not only apparel but toys, sporting goods, office stuff and novelty items as well.

Why is the Ukay-ukay more popular in Baguio City than elsewhere?

To keep prices low, stores like these do not provide aircondition-ing but Baguio City's cool air makes shopping al fresco more pleasant than in other ukay-ukay stalls in the Philippines.

Also, the selections are way better since there's a larger market here.

The wawagans cater not only to seasonal Baguio visitors but to the frugal residents, and hordes of students (half the city's population, actually) year-round, as well.

'Bargain Basement' Baguio

What used to be the city's little secret is now out in the open. Years ago, the used goods stores used to be tucked away in back alleys away from a tourist's eyes. As it got popular with
Baguio visitors
, suddenly the city was littered with shops selling these items right on Session Road, Baguio's prime shopping area!
In fact, what used to be an empty lot (where Skyworld building stood before the devastating 1990 earthquake brought it down) came alive with a low-cost 3-storey structure that now houses a hundred or so 'ukay-ukay' stalls. The former Session Theater has a popular
restaurant
in front and wagwagan at the back
.
The 'Ukay' is some sort of a phenomenon that has allowed the owners of abandoned, old or low-visibility commercial spaces to actually be able to earn rental income from the Ukay-ukay.

Because one of the fun things about it is finding a bargain Louis Vuitton bag or a discarded Fendi jacket in the most unlikely of places, sometimes in the hidden, lower levels of old buildings.

©2012. All Rights Reserved. GoBaguio! Your Complete Guide to Baguio City, Philippines

Did you enjoy this page and find it useful?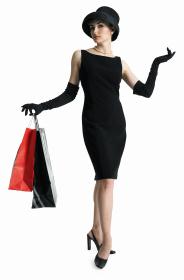 It has grown from just clothing to bags, shoes and even curtains, blankets, comforters, office equipment, toys and sporting goods. Some shops now even sell brand new imitation goods in the same area as the second hand shops. What can I say? It is so popular that there are now stores selling second hand Christmas trees!