Baguio City Market
In all our family trips to the City of Pines I used to wonder why the "mommy contingent" would always head straight for the Baguio City Market saying,  "We have to go to the palengke (market) first!"

Our is just an ordinary public market where one can find all the best produce and products of the Cordilleras in the Philippines.

But at the same time it is probably the only market in the Philippines deemed a top visitor attraction at the same time, familiar to most Filipinos -- even those who are residents of other cities and towns -- and I will tell you why this is so...

If there's anything that captures the essence of Baguio, it is the city market. Like Baguio, it is a 'melting  pot' of Cordillera and lowland products. Like Baguio, it can be busy but not stressful. Like Baguio, it provides a wide variety of items and services.

Everyone - residents and tourists - goes to the Baguio City Market because

it is  •  clean •  cool   •  cheap •  complete!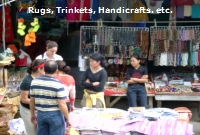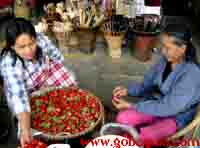 So, if you need to have a shoe re-soled or have your dollars changed, if you want to buy zucchini or "sayote," romaine lettuce or "kangkong," or perhaps buy yourself a bottle of Cordillera rice wine (called tapuey, sometimes tapuy or tapey) our market has it all. Rich and poor, everyone goes to the same market. Now that's really nice, isn't it?

Located in the heart of the city, the market is at the base of
Session Road
on Magsaysay Avenue, near
Burnham Park
. Adjacent to it is the Maharlika Livelihood Center that complements the market with boutiques and other specialty shops, money changers, antique dealers, furniture stores, beauty parlors and other shops. A side entrance to Maharlika can be accessed via the city market's dry goods section.
(For
visitors
I recommend going there
TWICE
: upon arrival for your vacation supplies and non-perishable goods, and again before leaving for souvenir shopping and perishable items to bring home).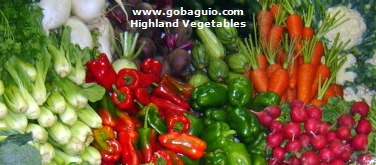 Because it is market like no other in the Philippines. I did mention clean, cool, cheap and complete, didn't I?

But it's the dry goods section the locals call Marbay that tourists just love!
Here you can find a wide variety of the handicrafts and souvenir items that Baguio and the Philippines are famous for. From the barrelman, to the oversized wooden spoons and rosaries, and so much more. For a list of these items, you may want to check out our
Local Products
.
Almost all the consumer and service needs of both residents and visitors are found here -- blankets, furniture, home decor, chicken, pork, beef, seafood, fruits, vegetables, cosmetics and toiletry items, surplus military equipment, styrofoam boxes, key duplication, foreign exchange, cut flowers -- you name it!

Clean because it simply is. It is not dusty, wet or smelly like markets elsewhere in the country.

Cool because temperatures in Baguio are pretty low (in fact, I believe this it is the only fully 'air-conditioned' market in the Philippines). Also, because shopping here can be a whole lot of fun!

Cheap because it is the place with the best bargains.

Complete because there is a wide variety of items for sale that can overwhelm any visitor to Baguio.

Of course the city market has a wet goods section selling fresh and processed meats plus fish and seafood from the lowland provinces. It has an industrial area selling plastics, styrofoam, nets and canvas. Near it is the section where fresh roasted coffee beans are sold. The central area offers fruits and vegetables together with baskets, brooms, bags and other woven products on one side and edible goodies and blankets on the other side.  In an alley behind it is the 'black market' selling imported products from shampoos to comforters. Near the Abanao Road exit is the section for flowers and plants where you can buy cut-flowers, have an arrangement made, or even outfit a bridal car!

How about fresh fish and seafood from nearby Pangasinan? And "longanisa" (sausage links) from up north in Ilocos? Large, juicy seedless Sagada oranges and of course, freshly-picked strawberries from nearby La Trinidad Valley.

Ube jam (purple yam), fresh honey from Benguet, peanut and cashew brittle, chocolate covered marsh-mallows and corn flakes, puto Calasiao from Pangasinan, "lengua de gato" (literally translated it means cat's tongue in Spanish -- but really, it's just a super buttery cookie), and of course, the popular "kulangot" (I will not translate this) which is a sticky coconut confection.

One of the most popular items is the famous Baguio "walis tambo" (brooms) with comfortable woven handles. They're so popular that, in Manila they are selling China-made copies with handles that have Baguio stickers on them!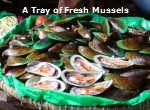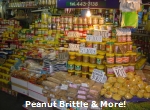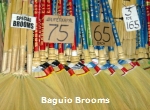 Your questions regarding getting there, parking, haggling, etc. has its own page now! Just click the link above.

©2012. All Rights Reserved. GoBaguio! Your Complete Guide to Baguio City, Philippines

Did you enjoy this page and find it useful?