Themed Baguio Recreation
"Cultural Baguio"
When Baguio was an American mining and recreational town, the citizens of the city worked side by side with the Cordillera natives.

It is precisely this rich blend of a Western landscape and tribal FIlipino culture that makes the City of Pines so interesting.

Baguio today is a melting pot of the
Cordillera tribes
, who like to refer to themselves as highlanders, as well as Filipinos from the lowland provinces of Luzon. A lot of the images and products of Baguio are of the 'Igorots' themselves still: woven cloths and baskets, wood carvings, and even wild ethnic food.
The
Baguio art scene
can only be described as thriving! With famous painter and Philippine National Artist
BenCab
and sculptor Ben-Hur

Villanueva in residence. They lead a whole pack of young artists whose works now enjoy a growing market.

Baguio music thrives, too, with a host of local bands and singers who have spread their wings to hotspots like Manila -- and beyond. Musicales, concerts and plays by visiting artists are a common occurrence in concert halls and during street festivals, the foremost of which is the
Panagbenga,
every February.
Feast your senses on the different colors and flavors of the City of Pines, take a peek into its
history
and bring home with you all the memories as souvenirs of this one-of-a-kind place on earth.
   Then  There's  Cultural  Baguio

While at Botanical Garden, explore the native huts of different tribes and check out the giant statues of the different personages that are familiar to the Cordillera tribes.

Visit the Cordillera Museum at Governor Pack Road, or go to Asin and check out the newly-opened Bencab Museum

Get a tribal tattoo in Session Road (henna tattoos also available).

Visit the Camp John Hay Historical Core at what used to be Bell House (Commander's Cottage). It'll give you a look at the recreational facility during American time.

Pose for a photo with real natives is full native dress at the Botanical Garden entrance.

Get your photo taken in native dress at Mines View Park -- it just costs Php20 per person to get outfitted in a G-string with a shield and spear for the men and a skirt and vest for the women!

Visit the Orchidarium at Burnham Park.

Call the Department of Tourism in Baguio and get a list of current cultural shows scheduled during your visit. Here are their telephone numbers 63 (74) 442-8848 and  63 (74) 442-7014

Stroll down Session Road in the early evening and check out recent works by budding craftsmen on display at the entrance to La Azotea building.

Go to the dry goods section of the public market and ask after  the different weaves and handicrafts for sale there

Visit the Woodcarver's Village at Asin Road and see the artists at work. It's a kilometer-long series of workshops and shops on both sides of the road.

And would you believe that in the Summer Capital one can view the first Philippine flag? The Aguinaldo Museum at Jungletown, run by the heirs of Emilio Aguinaldo who was the first president of the Philippines,  has the flag on display, as well as other memorabilia.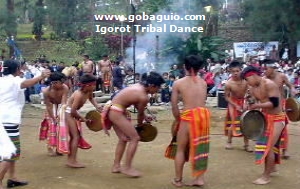 ©2012 . All Rights Reserved. GoBaguio! Your Complete Guide to Baguio City, Philippines

Did you enjoy this page and find it useful?