Themed Baguio Recreation
"Romantic Baguio"
The City of Pines has always been honeymoon haven for Filipinos who wanted a taste of 'Little America.'
Despite the influx of tourists or the rise in transient students, there are still areas and
times of the year
when one can get away from the madding crowd' and there's no better place for romance than in Baguio.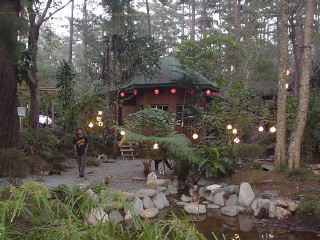 For me, Baguio is still all about romance and great memories, communing with nature, long strolls under the sunshine or light rain, enjoying quality time with family and friends, and exploring the mountains on horseback.

The key to planning a relaxing vacation is selecting finding a nice quiet place to stay in, away from the busy city center and crowded neighborhoods.

Be it just for a few days, or maybe even forever, Baguio can be as beautiful as you want it to be. Let me tell you -- this is the LIFE!

   My  Favorite,  Romantic  Baguio

Stroll all around Baguio and visit our different parks (we have many). Each barangay also has a community garden that competes yearly for the top prize in the Baguio Flower Festival (Panagbenga). These little gardens are filled with flowers and usually have a bench or two for you to rest a bit when you're tired of walking.

You may also want to explore every nook and cranny of Camp John Hay on foot as there are a lot of areas where cars cannot enter like the Eco-Trail or even that path to the driving range. If there is one place in the Philippines anyone can get "lost" in safely, it is there.

Find a secluded spot on a hilltop (Tiptop / Beckel / Ambuklao / Green Valley / Dontogan / Mount Santo Tomas) and have a picnic for 2.

You might want to pitch a tent and camp out for one night. Even if it's just for the experience, even if it's just at a friend's backyard.

Call for a "home service" massage or visit our different spas and salons  to get "The Works" done.

Check out the exhibits at Botanical Garden & Tam-awan.

Take a late afternoon boat ride at Burnham Park (you may want pizza delivered to your boat right in the middle of the lagoon -- I heard this has been done many times before!).

Take your special friend out for a romantic dinner in any of our upscale restaurants that are reeking of ambience.

And if you're looking for flowers to add to the romance, you have come to the right place. Roses and other cut-flowers are sold at the Baguio City Market by the dozen -- and for cheap! Flowers so inexpensive here that you can fill a whole room with them without breaking the bank.

End your nights with a cup hot cocoa by the fire.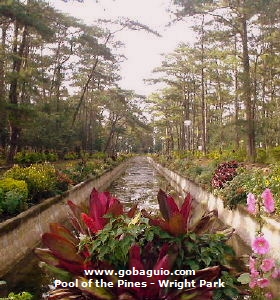 ©2012. All Rights Reserved. GoBaguio! Your Complete Guide to Baguio City, Philippines

Did you enjoy this page and find it useful?